About Us
The Hogwarts of Bhubaneswar​: ​SS MAGIC ACADEMY
Watch oh glittering eyes the whole world around you, because the greatest secrets are always hidden in the most unlikely places. For those who do not believe in Magic will never find it.
OR
To experience the unthinkable is to enter the world of imagination. To be the one doing the impossible, however, is to experience true Magic.
The joint effort of 2 resplendent Magicians Mr. Sukesh Pattanaik and Santosh Choudhury in bringing live the unimaginable and unthinkable in front of you has resulted in the creation of their brainchild, the Magnum opus SS Magic Academy in Bhubaneswar, Odisha.
ABOUT THE FOUNDERS:
Mr. Sukesh Pattanaik:
Sukesh Pattanaik is an Ex-Merchant Navy Officer (Radio Officer) who has served in International shipping for 10 years. He has been working as a professional Close-up Magician from 2009, in the Carnival Cruise Lines, USA. Being a self taught magician, he is well aware of the problems that beginners often face in the field of Magic and hence he generously stepped forward for their betterment by co-founding the SS Magic Academy, where he guides them as an able mentor.
This National awardee dreams of providing Magical experience to the larger masses as much as possible, hence he also holds up professional magic shows for the public. To watch this Star perform is a dream come true. Watch for yourself!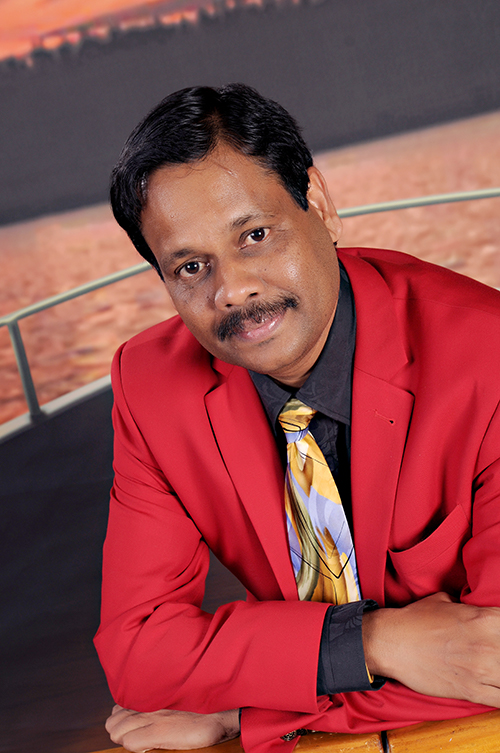 Mr.Santosh Choudhury:
Santosh Choudhury is the living example of supreme dedication and earnest efforts leading to a successful future. A businessman by profession, he had the zeal to learn Magic from a young age. Under the help and guidance of his Mentor Magician Sukesh Pattanaik, he is now known as one of the finest amateur magicians of India, especially in the field of Coin Magic.
He dreams of making Magic available to enthusiastic and dedicated students like himself and hence came up with the idea of establishing the prestigious SS Magic Academy.
MESSAGE FROM THE FOUNDERS:
When the student is ready, the teacher appears! If you have found your way to this website then you are ready to take the next step in your magical exploration.
We are looking for some serious students who are ready to dedicate their time in learning the true Art of Magic. Our goal at SS Magic Academy is to provide a supportive and inspiring place for you to work on your magic, supply you with wide ranges of magic products and provide you with world class Magic shows for your events.
We are here to answer whatever questions you have regarding Magic and help you become a better Magician and most importantly have fun!
We are looking forward to help you in whatever way we can, whether online or offline in person. Please feel free to contact us by our email id:-
Academy Of Magic​: ​THE CENTRE
The SS Magic Academy was established in the year 2004 by co-founders Sukesh Pattanaik and Santosh Choudhury. It is located on Cuttack Road, Bhubaneswar, Odisha. It boasts of serving as a meeting place for various cultural groups, a research, resource and development center and headquarters for Magic in Odisha.
Where Magic Happens ​: ​THE MAGIC CLASS Each child, a 7 years old or 70 years old, is different and has
Magic withheld within him waiting to be unlocked.
The Academy serves as a unique place for Magic classes and lessons with dedicated staff and an easy to approach curriculum. The interaction between the student and the teacher is a one to one interaction with friendly and cooperative mentors ever ready to guide.
Note for enthusiast students:​ You will soon be learning some closely guarded secrets and soon be making the impossible possible!
Waiting for you! (Age no bar)
Our Graduates Span The Field​ : ​NOTABLE ALUMNI
Magic is not just limited as an Art of entertainment, but has also become a career option for many of our students. Check for yourself!
Mr. Jeeban Mishra, a graduate of SS Magic Academy has been working as a resident magician for the last 10 years in Hotel Mayfair, Bhubaneswar.
Mr. Bishnu Prasad, a national close-up Magic winner, started his career in Hotel Suryansh and is currently engaged in Hotel New Marrion, Bhubaneswar.
Mr. Rakesh Parida, also a national winner, has served as a Magician in Hotel HHI, Bhubaneswar.
The Magic Shop​: ​MAGIC PRODUCTS
A supply depot, the Academy is also housed in the Center keeping of Magicians of Odisha and beyond. It sells various ranges of unique magic products and devices and much more. For further details regarding purchase of merchandise browse the contact section.
Magical Experience​: ​MAGIC SHOWS
The Academy of Magic has supplied and produced an untold number of Theatrical shows, Family events and specialist corporate entertainment over its 14 years history.
Whether you are seeking entertainment for a Birthday party, Strolling performance for shopping Mall or a full scale Magic shows for Corporate meeting, reunions and gatherings, our Shows will help bring your events to life!
For further details regarding booking of shows kindly refer to the contact section.